Michael Loccisano, Getty Images

Metallica Honor Ray Burton's 'Energy, Wisdom and Light'


Father of late bassist Cliff Burton died around age 94.
Theo Wargo / Krasner/Trebitz, Getty Images

Cliff Burton's Father Ray Dies


Ray Burton, father of former Metallica bassist Cliff Burton, has died.
YouTube

How Norman Greenbaum Wrote 'Spirit in the Sky' in 15 Minutes


He recalls lyrics coming together quickly, including a line that offended some people.
Ethan Miller, Getty Images

Bruce Kulick Plans to Record With Kiss Kruise Band


Guitarist also hopes to tour with Todd Kerns, Zach Throne and Brent Fitz.
Facebook

Triumph's Future: No Tour, But Maybe a New Album?


Bassist reports studio return has been discussed.
Universal

30 Years Ago: 'Tremors' Takes Its Place as a B-Movie Classic


The monster movie riffed, joked and scared its way to being a legend in the days of VHS.
Adrian Borromeo, UCR

60 Years Ago: The Splatter Platter Goes Mainstream


Teenage tragedy singles overloaded the charts in 1960 and laid the path for decades of weepies.
Jason Merritt, Getty Images

Rush's Geddy Lee and Alex Lifeson Thank Fans for Support


Band's surviving members are grateful to those who reached out in the aftermath of Neil Peart's death.
Graham Wood, Getty Images

Phil Collins Recalls Offering to Quit Genesis to Join the Who


Drummer tells of being beaten to Keith Moon's job by Kenney Jones and complex practical joke George Harrison played on him.
YouTube

Remembering 'Jeopardy!' Before Alex Trebek


Trebek may be the game show's most famous host, but he wasn't its first.
UCR

February 2020 New Music Releases


Many of the upcoming records have a dark theme – actually, a black one.
Ethan Miller, Getty Images

Neil Peart Faced Cancer 'Bravely' and With 'Humor'


Jethro Tull drummer Doane Perry remembered his friend in a heartfelt Facebook post.
Hulton Archive, Getty Images

Exploring the Touring History of Rush: Exclusive Interview


Skip Daly and Eric Hansen's 'Wandering the Face of the Earth' tackles the mammoth task of documenting close to five decades of road work.
YouTube

45 Years Ago: 'Baretta' Premiere Echoes Robert Blake's Dark Future


The mercurial actor later returned to headlines when his wife was gunned down after dinner at an Italian eatery in Sherman Oaks, Calif.
Frazer Harrison, Getty Images

Surviving Doors Members to Stage Rare Reunion at Charity Show


They've appeared onstage together only a few times since ending a lengthy legal battle in 2013.
AbeBooks.com

55 Years Ago: Charlie Watts Publishes 'Ode to a Highflying Bird'


Rolling Stones drummer paid tribute to his jazz hero in handmade work.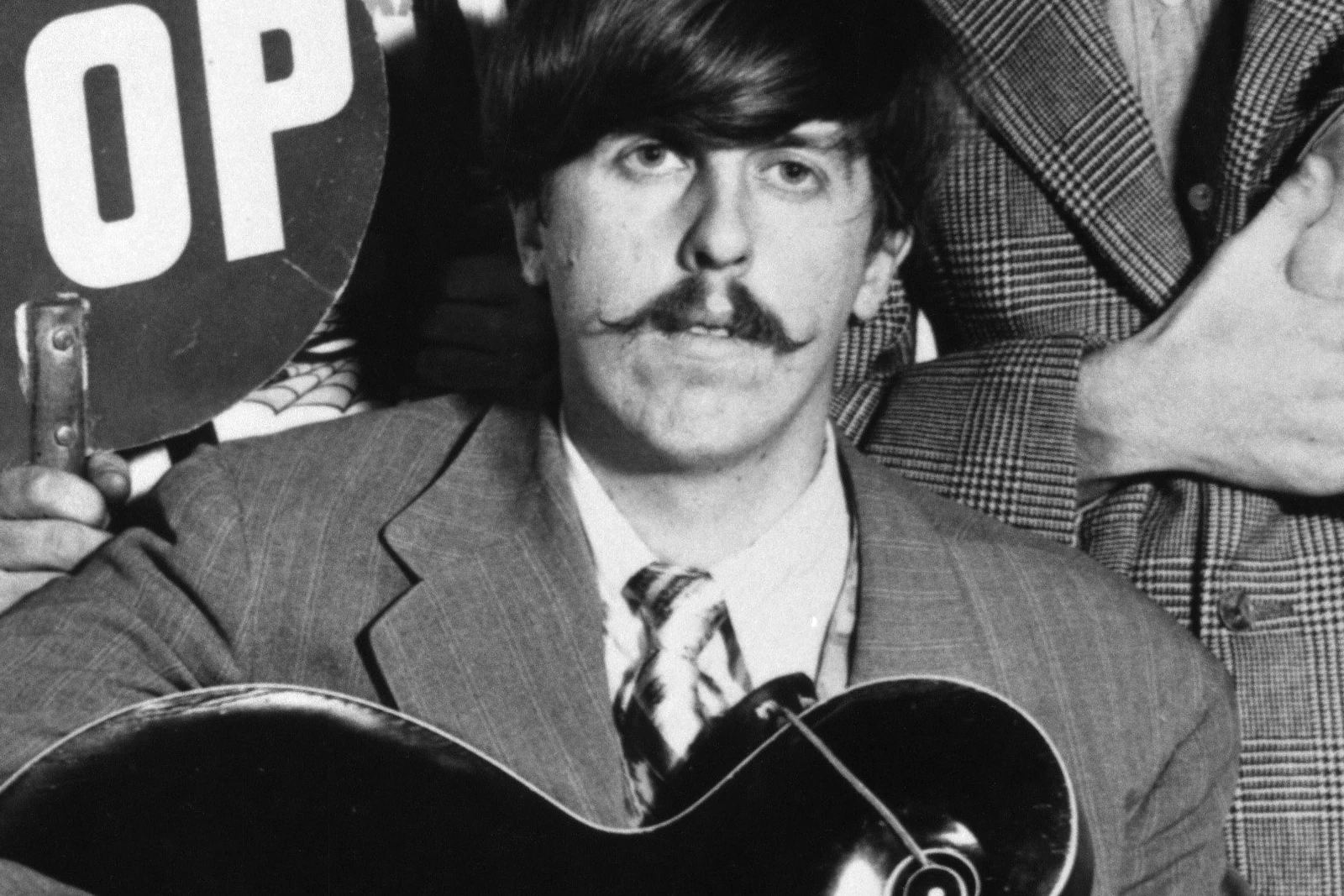 Michael Ochs Archives, Getty Images

Kaleidoscope Co-Founder Chris Darrow Dead at 75


Psychedelic and country-rock pioneer worked with Nitty Gritty Dirt Band, Linda Ronstadt, Leonard Cohen and others.
Ethan Miller, Getty Images

Rush Music Sales Rise by More Than 2,000 Percent


Neil Peart's death means albums and songs are expected to return to charts.
Christian Petersen, Getty Images

Bret Michaels to Undergo Skin Cancer Surgery


Poison singer aims for "awesome" year despite health setback.
Paul Kane, Getty Images

Mark Knopfler Remembers the Real Sultans of Swing


Dire Straits frontman says only "three or four" people saw London pub show despite "fictitious" claims.