Chris Jackson, Getty Images

Roy Wood 'Devastated' After His Equipment Was Stolen


Thieves stole a truck containing guitars and an amplifier belonging to Roy Wood, leader of the Move and a founding member of ELO.
Rachel Murray, Getty Images

David Lee Roth Hints That Van Halen's Return Is 'Around the Corner'


David Lee Roth spoke about the probability of Van Halen performing again in the summer of 2019.
Fox

'Bohemian Rhapsody' Cracks List of Year's Top 10 Grossing Movies


Queen biopic is also top-selling music biopic of all time.
UCR

The Best Song From Every Van Halen Album


We select the best song from each and every one of Van Halen's 12 studio albums.
Hulton Archive, Getty Images

Stevie Nicks Calls Rock Hall Vote a 'Glorious Feeling'


She issued statement after hearing she'll be inducted next year.
Evening Standard, Hulton Archive, Getty Images

The Zombies React to Rock Hall Induction


Looks like 2019 will be the band's year.
Radiohead Albums Ranked Worst to Best


They used to wish they were special. Now they're the most artistically significant band of the past two decades.
Hulton Archive, Getty Images

Def Leppard on Rock Hall Induction: 'It's a Good Club to Be In'


Veteran British hard rock band issues statement regarding their big Rock Hall news.
Ebet Roberts, Getty Images

Top 10 Cure Songs


Even the Cure's biggest fans will tell you that their best songs aren't deep tracks.
Kevin Cummins, Getty Images

Top 10 Radiohead Songs


They've become more complex over the years, but no less interesting.
Virgin Records / Hulton Archive, Getty Images / Modern Records / Hulton Archive, Getty Images

Def Leppard, Stevie Nicks and Zombies Lead List of 2019 Rock Hall Inductees


Next year's inductees also include the Cure, Radiohead and Roxy Music.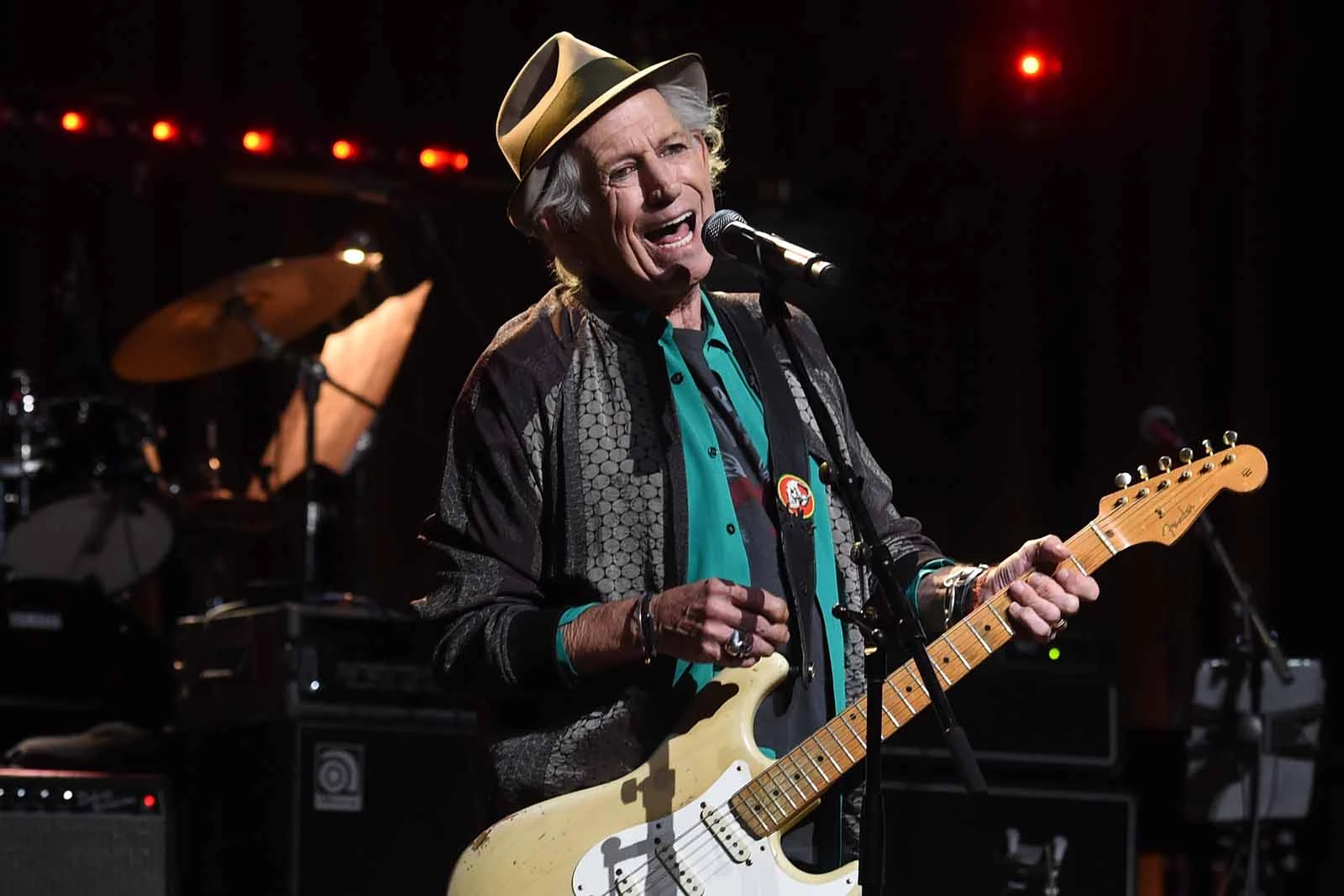 Jamie McCarthy, Getty Images

Keith Richards Says He's Cut Back on Drinking: 'It Was Time to Quit'


Rolling Stones guitarist says he "got fed up" with boozing.
UCR

Spider-Man Movies Ranked Worst to Best


Most webslinger lists focus on just the modern-era productions. Not this one.
Gustavo Caballero, Getty Images

Guns N' Roses Studio Rumors Denied


Producer of T. Rex tribute album says band didn't record cover of "Children of the Revolution."
Rachel Murray, Getty Images

David Lee Roth Says He Was 'Butchered' Over Van Halen Earnings


Singer bouncing back after watching his "whole fortune walk off into another man's pocket."
Terminal Lee Kerslake Wants Ozzy Platinum Discs Before He Dies


Drummer hopes to complete bucket list item before cancer battle ends.
Kevin Winter, Getty Images

Jimmy Page Guarantees 'Stuff' Is on the Way in 2019


After spending the last few years on Led Zeppelin-related projects, Jimmy Page promised something under his own name in 2019.
Theo Wargo, Getty Images

Ultimate Classic Rock to Co-Host Conversation With Joe Satriani


Legendary guitarist will appear at the MI Concert Hall in Los Angeles in January.
Santiago Felipe / Dimitrios Kambouris, Getty Images

Pete Davidson Conjures 'A Christmas Miracle' at His First Steely Dan Show


Comedian John Mulaney recalled taking 'Saturday Night Live' cast member to concert.
Steven Ferdman, Getty Images

Lindsey Buckingham Calls Current Fleetwood Mac 'A Cover Band Kind of Deal'


Former member said he'd still be up for a "proper farewell tour" with the band.