Dimitrios Kambouris / Ethan Miller, Getty Images

Def Leppard and Journey Confirm 2018 Tour Together


Def Leppard and Journey have confirmed one of rock's worst-kept recent secrets.
Alex Kluft, Getty Images

Joe Perry Debuts New Album, 'Sweetzerland Manifesto,' in Concert: Videos, Set List + Photos


Joe Perry premiered 'Sweetzerland Manifesto' with a guest star-filled show at the Roxy in Los Angeles on Jan. 16.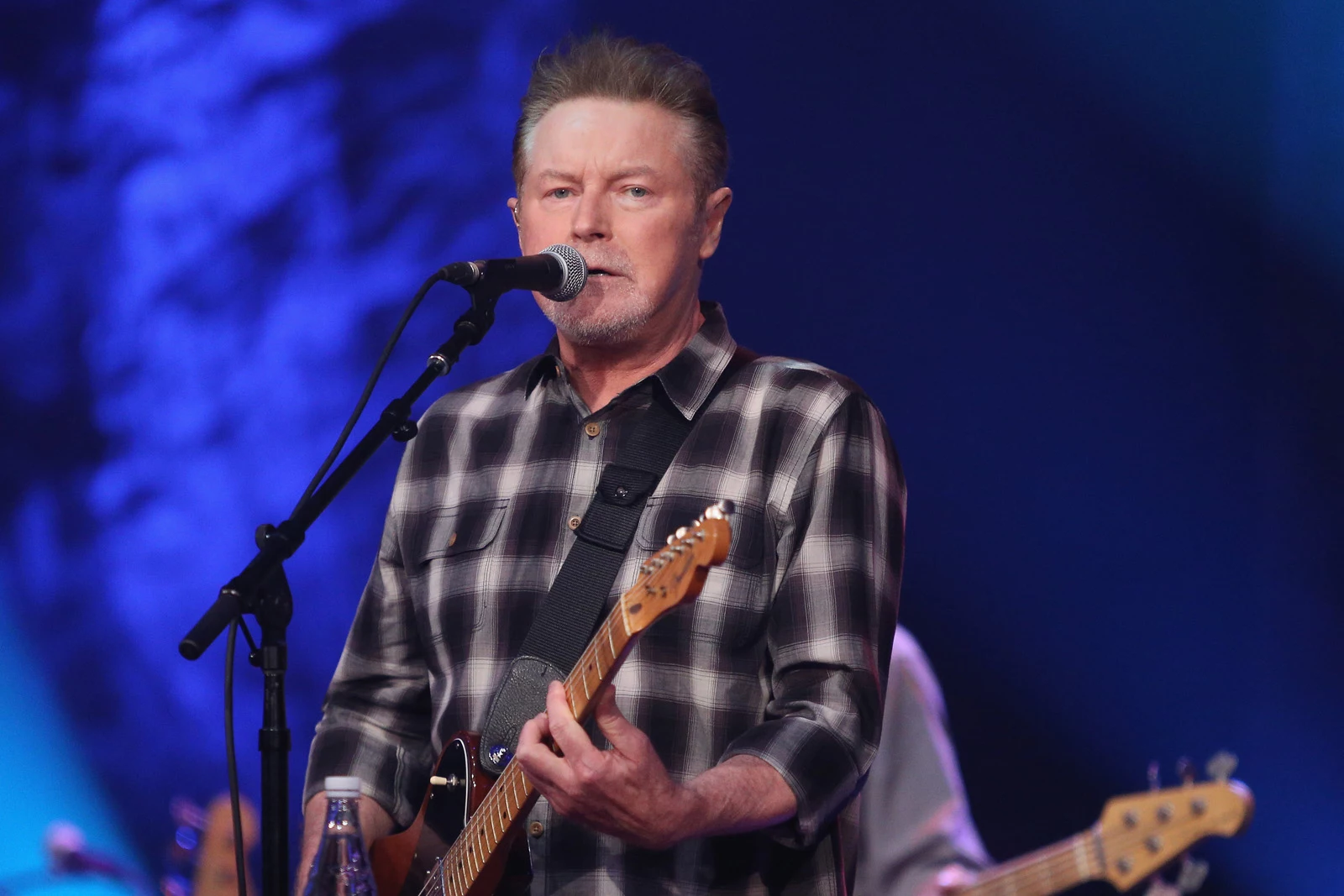 Robin Marchant, Getty Images

Eagles Settle Lawsuit With Real-Life 'Hotel California'


The band had accused the Hotel California in Baja California Sur, Mexico, of trying to suggest that it was the inspiration for their hit song.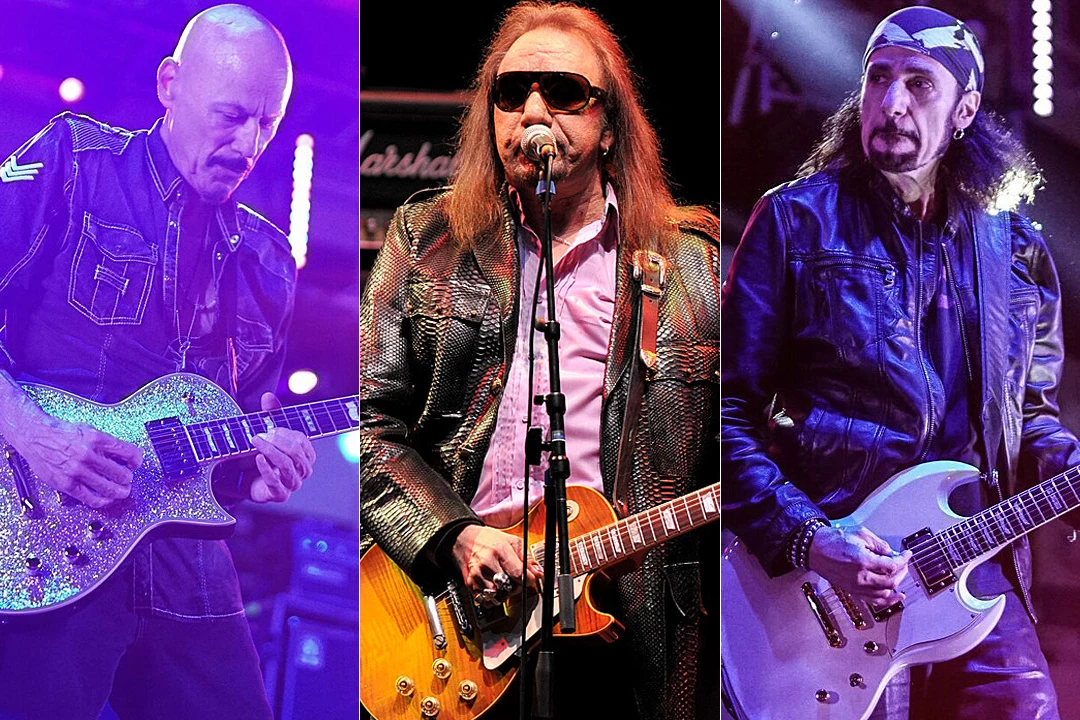 Will Byington, Sixthman / Kiss Kruise / Alberto E. Rodriguez, Getty Images

2018 Kiss Kruise Adds Ace Frehley, Bob and Bruce Kulick to Lineup


Next year's Kiss Kruise will feature performances from both Ace Frehley and Bruce and Bob Kulick.
Danny Clinch

Dead and Company Announce 2018 Tour


Dead & Company are hitting the road again this summer, and they've lined up two dozen dates that will take them throughout the U.S.
Island

U2's 'Get Out of Your Own Way' Video Puts the KKK at the White House


U2 have released a new video for "Get Out of Your Own Way," a track from their recent 'Songs of Experience' album.
Sequoia Property Group

John Mellencamp Buys $2.3 Million 'Live-Work Space' in Manhattan


It isn't a pink house and it certainly isn't in a small town, but John Mellencamp has added to his real estate portfolio by spending $2.3 million on a "stylishly renovated" space in Manhattan.
Golden Robot Records

Listen to Dizzy Reed's New Single 'This Don't Look Like Vegas'


Guns N' Roses keyboardist Dizzy Reed is readying the release of his upcoming solo album 'Rock 'N Roll Ain't Easy' with the arrival of the set's first single.
Michael Ochs Archives, Getty Images

45 Years Ago: Rolling Stones Stage Benefit Concert for Nicaragua Earthquake Victims


The Rolling Stones lifted their unofficial ban on doing benefit concerts on Jan. 18, 1973, when they performed to aid the earthquake victims of Nicaragua.
Express Newspapers/Getty Images

Ann Wilson Reflects on Sex-Abuse Message of Heart's 'Barracuda'


Ann Wilson reflected on the continued need to deliver the message of Heart's 1977 song "Barracuda" while discussing current Hollywood sexual misconduct scandals.
Frontiers Music

Former Ozzy, AC/DC and Dio Members Form New Band Dream Child


Former Dio guitarist Craig Goldy has unveiled a new supergroup called Dream Child.
Kevin Winter, Getty Images

Iggy Pop and Josh Homme's 'American Valhalla' Coming to DVD


'American Valhalla,' a documentary that follows the making of Iggy Pop's 2016 'Post Pop Depression' album with Josh Homme, will be released on home video.
Eagle Rock Entertainment

The Doors, 'Live at the Isle of Wight Festival 1970′: DVD Review


More than 50 years after their debut LP, the Doors remain one of the most intriguing, distinct and powerful bands to ever roam the earth.
Concord

'Concert for George' Reissued to Honor George Harrison's Birthday


The star-packed 'Concert for George' will be reissued -- and broadly expanded – in time to commemorate the 75th anniversary of George Harrison's birth.
Rob Shanahan

Spinal Tap Bassist Derek Smalls Announces 'Smalls Change' Solo LP


Spinal Tap bassist Derek Smalls is returning to action with his first solo album.
Jerod Harris / Kevork Djansezian, Getty Images

Heartbreakers Reunion Set for Stephen Stills' Autism Benefit Show


Stephen Stills is bringing his Light Up the Blues autism benefit concert back to Los Angeles in April.
Jonathan Brady - PA Image / Carlos Alvarez, Getty Images

Dolores O'Riordan Post-Mortem Results Expected This Week


An autopsy is expected to be completed this week to determine the cause of Cranberries frontwoman Dolores O'Riordan's sudden death.
Theo Wargo, Getty Images

Howard Stern Will Induct Bon Jovi Into Rock Hall


Howard Stern will induct Bon Jovi into the Rock & Roll Hall of Fame during the ceremony scheduled for April.
Warner Bros.

35 Years Ago: Randy Newman Finds 'Trouble in Paradise'


If artists were paid in rave reviews, Randy Newman would be one of the richest acts in rock 'n' roll.
Allegheny County Jail

Ex Black Label Society Member Guilty of Sexually Harassing Minor


Music school instructor sent explicit messages to girl, 14.